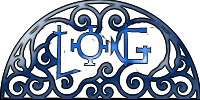 Emitter: Ryan

Players

Music

Ryan dreams of comfort and strength for all those affected by the apocalypse.

January 4th, Year Unknown; Evening
Dreamlands, Rowanwood
A muffled world of muted colors and half-hearted whispers, the space between dreams, a fragment echoing reality. Ryan wanders through the darkened corridors of Rowanwood House, his chest and feet bared, pearlescent ribbons of silk hanging from his arms and wrapped in a band around his torso to descend behind him and drape down to the floor like a cloak. A pale light sheds from tribal markings etched into his exposed flesh, rays of the sun and aetheric bands. He finds only shadows echoed by the inhabitants of Rowanwood House, entangled and conflicted even in the Dreamscape.
The young shaman makes his way downstairs and pauses in the entry hall. A deep breath, calming exhale, and Ryan kneels down upon the hardwood floor. His voice is calm and clear as he begins to sing.
Hush, lay down your troubled mind
The day has vanished and left us behind
And the wind, whispering soft lullabies
Will soothe, so close your weary eyes
The young shaman's voice wavers with the depth of loss, the gaping void of his mind where his past resides, and of his heart where those closest to him once lived. It is an anguish that he clutches tightly in the hands folded in his lap.
Let your arms enfold us
Through the dark of night
Will your angels hold us
Till we see the light?
The shaman's plea is softly warbled, the echoes dying quickly against the stiff air. With all he had lost, there were those that were fighting, others in turmoil and pain. He could feel the anxieties painted over the walls, and hopelessness stren across the floor like a shattered glass of water. As much as he could feel the imprints, he could see each of the inhabitants of the house in the depths of their own slumber.
Sleep, angels will watch over you
And soon beautiful dreams will come true
Can you feel spirits embracing your soul?
So dream while secrets of darkness unfold
Everyone had lost something in coming to Rowanwood. Ryan can feel the void in his own heart lessened by each person he had met there, whether it be from the hope he'd seen others hold fast to, or the humanity of despair that reminded him of what it meant to be alive. He had a lonesome sense of resolve, to release the pain of others even at the expense of his own waking life, at least for the time being. There were others who needed the strength more than him.
Let your arms enfold us
Through the dark of night
Will your angels hold us
Till we see the light?
The lonesome shaman remains in his slumber, his song echoing through the Realm of Dreams in hopes of sharing peace with those who would rise against the end of all things.
Community content is available under
CC-BY-SA
unless otherwise noted.